Wednesday – Saturday
11:30 – 14:30
17:00 – 22:00
Sunday
11:30 – 16:00
Dolní Předměstí 96
541 01 Trutnov
Středa – Sobota
11:30 – 14:30
17:00 – 22:00
Neděle
11:30 – 16:00
Dolní Předměstí 96
541 01 Trutnov
You can read our manifest here.
Our founders are David Suk a Tomáš Levý,
find out more below.
Here's all about our team.
Manifest Vejmrdy najdete zde.
Naši zakladatelé jsou David Suk a Tomáš Levý, více si můžete přečíst níže. 
Celý náš tým najdete zde.
"Podkrkonoše is my home and gastronomy has been my lifelong passion. I love to entertain our guests during service, because Vejmrda is not "just" a restaurant to us, it's all about the joy, which we hope to pass onto you as well. "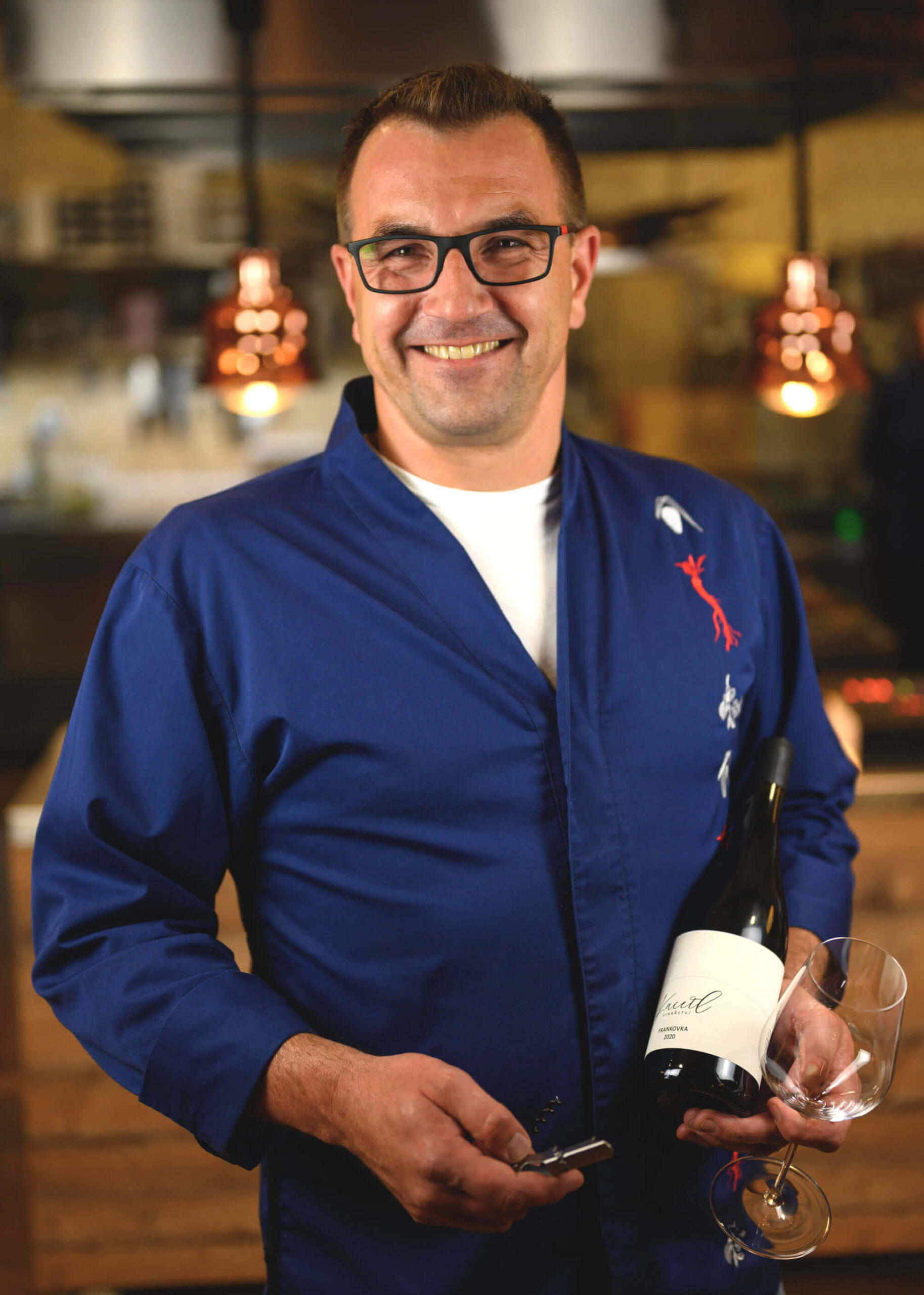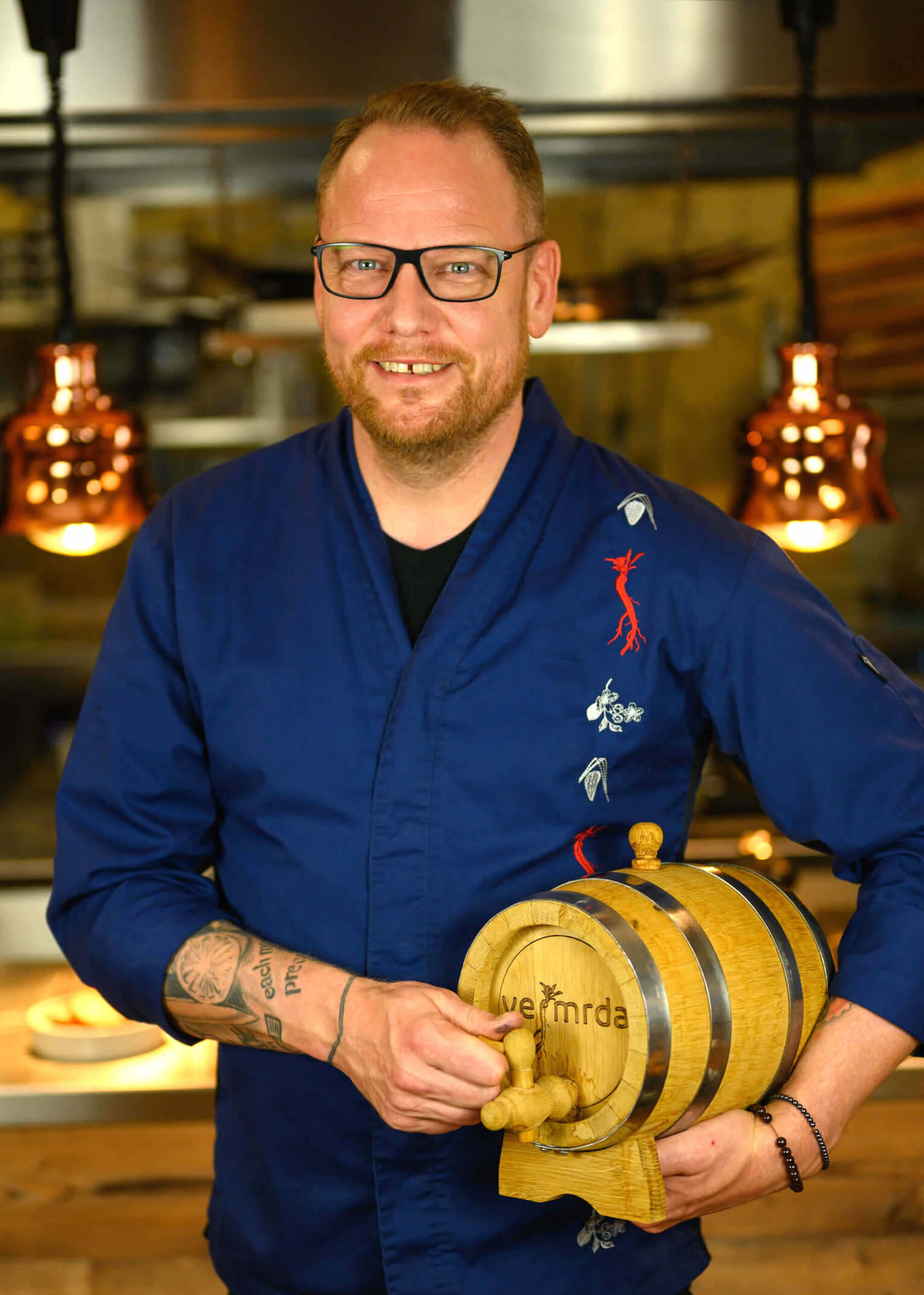 "After more than 18 years of traveling across the Czech Republic, I returned to my birth place and together with our team we're trying to transfer our enthusiasm and experience onto your plates."
"Jsem Podkrkonošský rodák a gastro je moje celoživotní srdcovka. Rád během servisu bavím naše hosty, protože Vejmrda pro nás není "jen" restaurace, je to naše radost, kterou se nám doufám daří přenášet i na vás."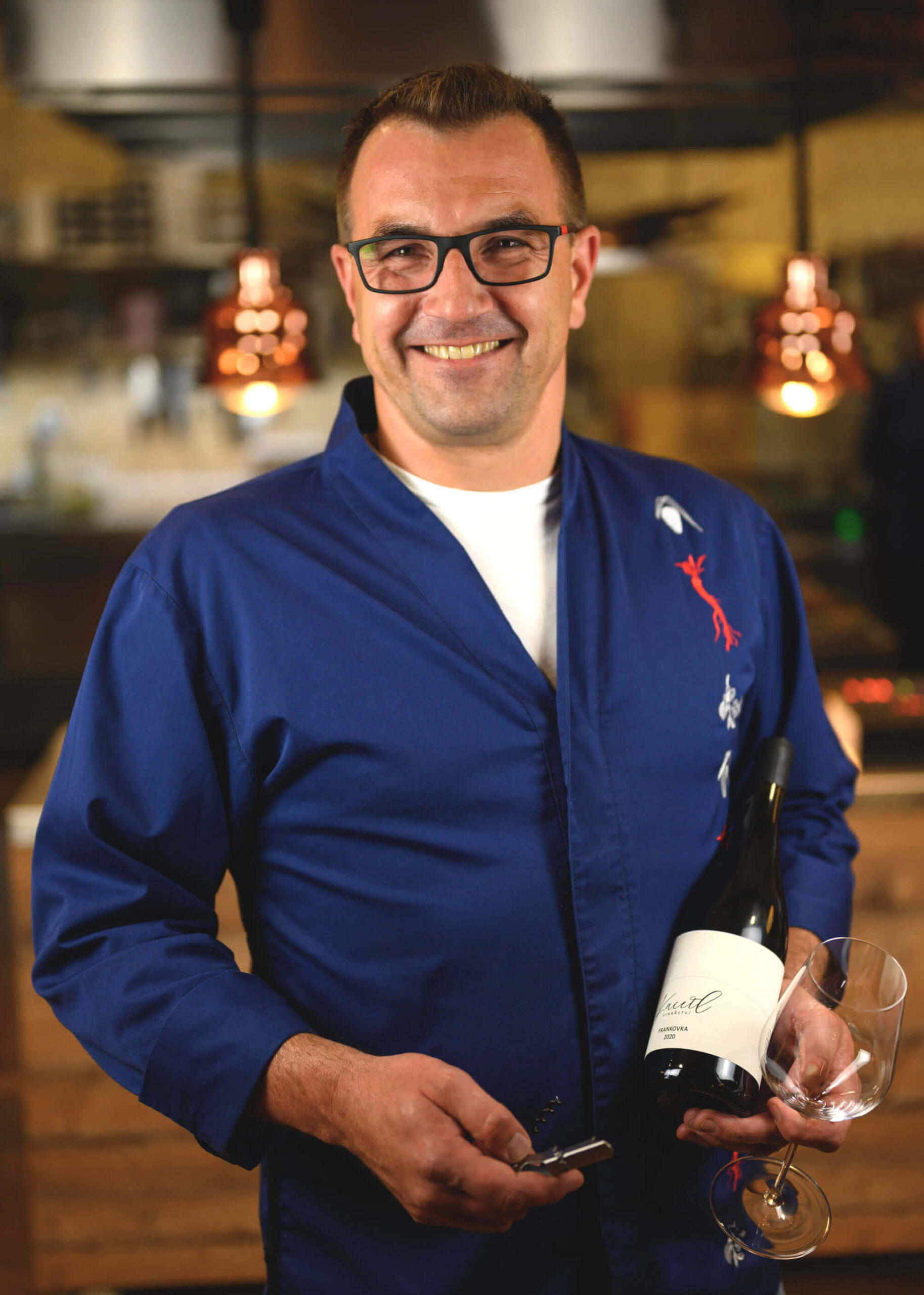 "Po více jak 18ti letech jsem se z cest napříč nejen Českou republikou vrátil na rodnou hroudu a společně s naším týmem se snažíme na vaše talíře předávat naše nadšení a zkušenosti.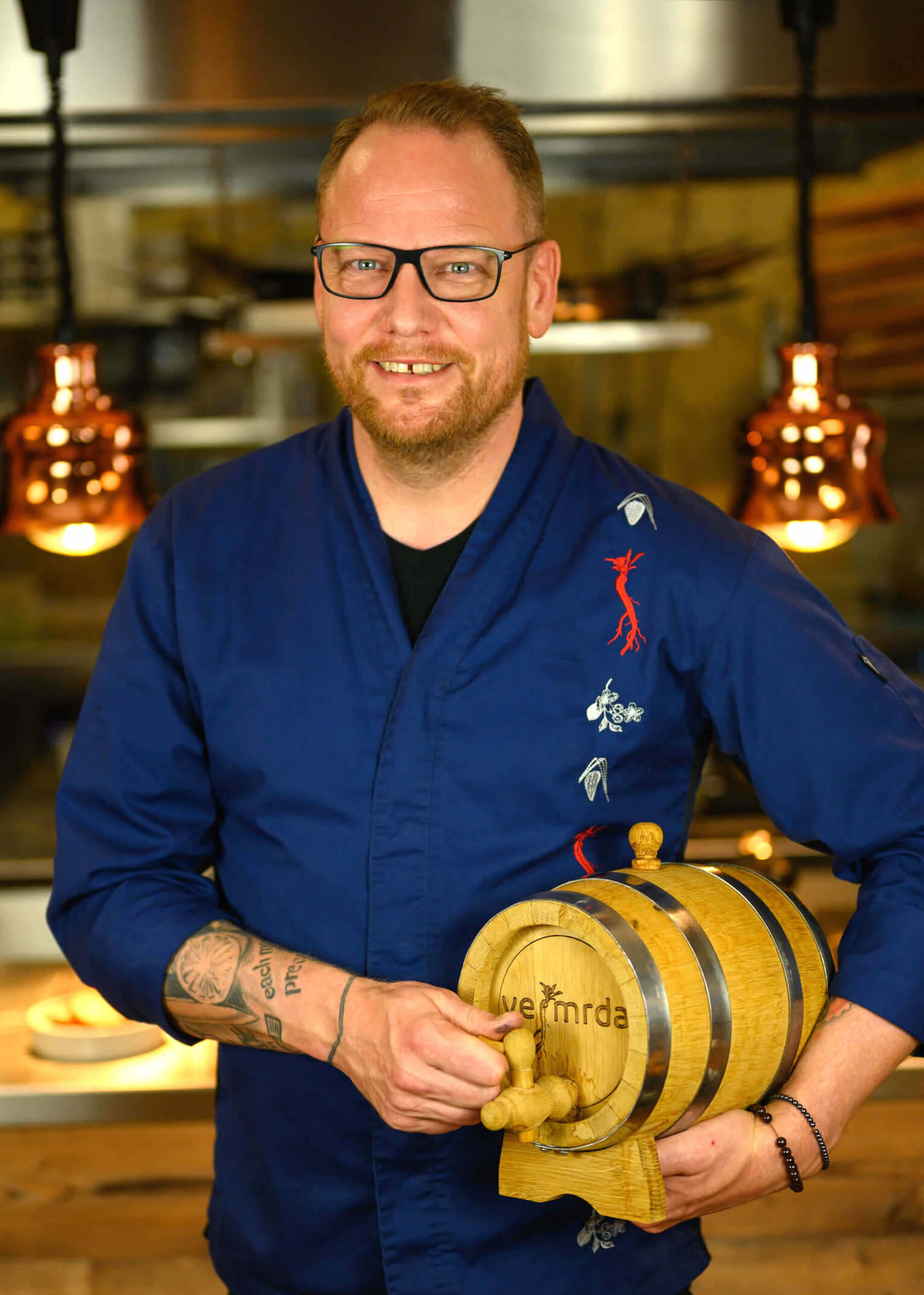 Most of us come from the Trutnov region and so we feel close to the local
traditional cooking and history.
Since Vejmrda is our pride and joy, we believe that the basis of good food is more than just great ingredients. It's also about maintaining a relaxed environment in the team, which is then reflected within the entire restaurant.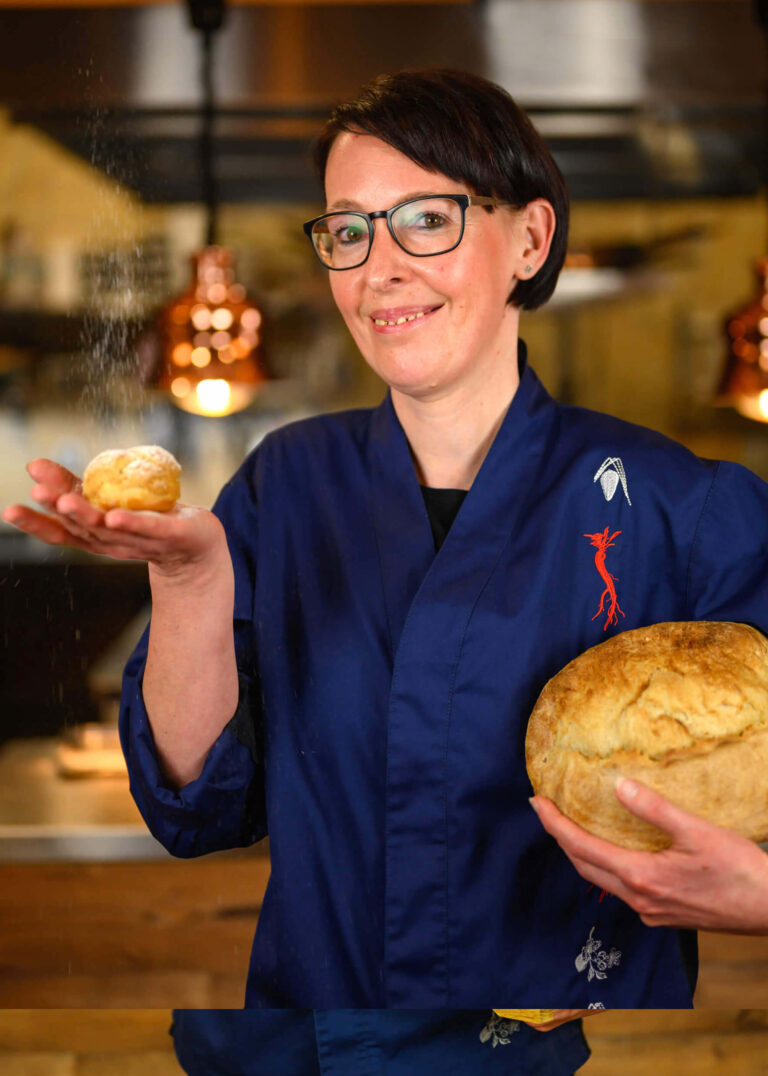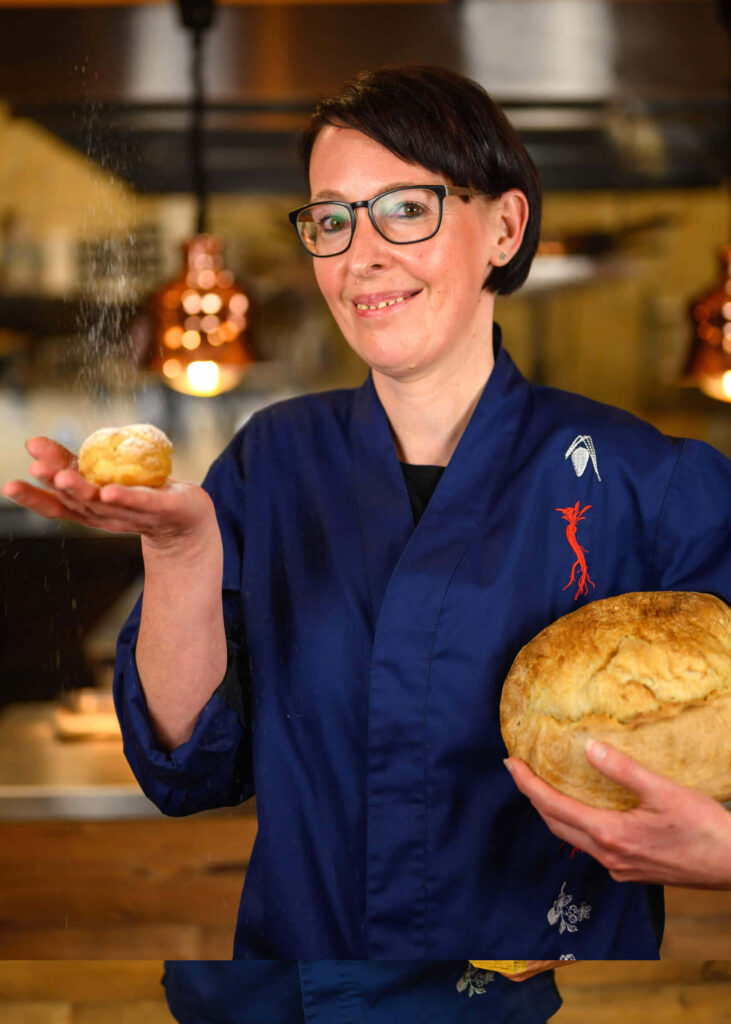 A long-time buddy and team player who continues to grow professionally.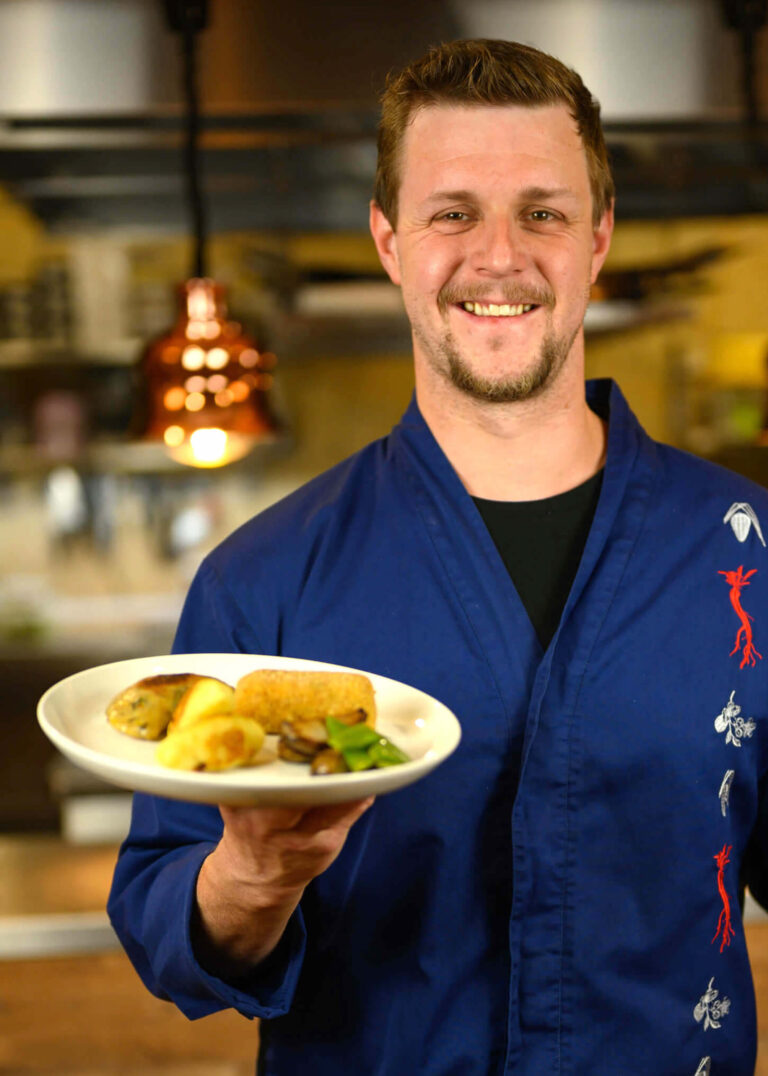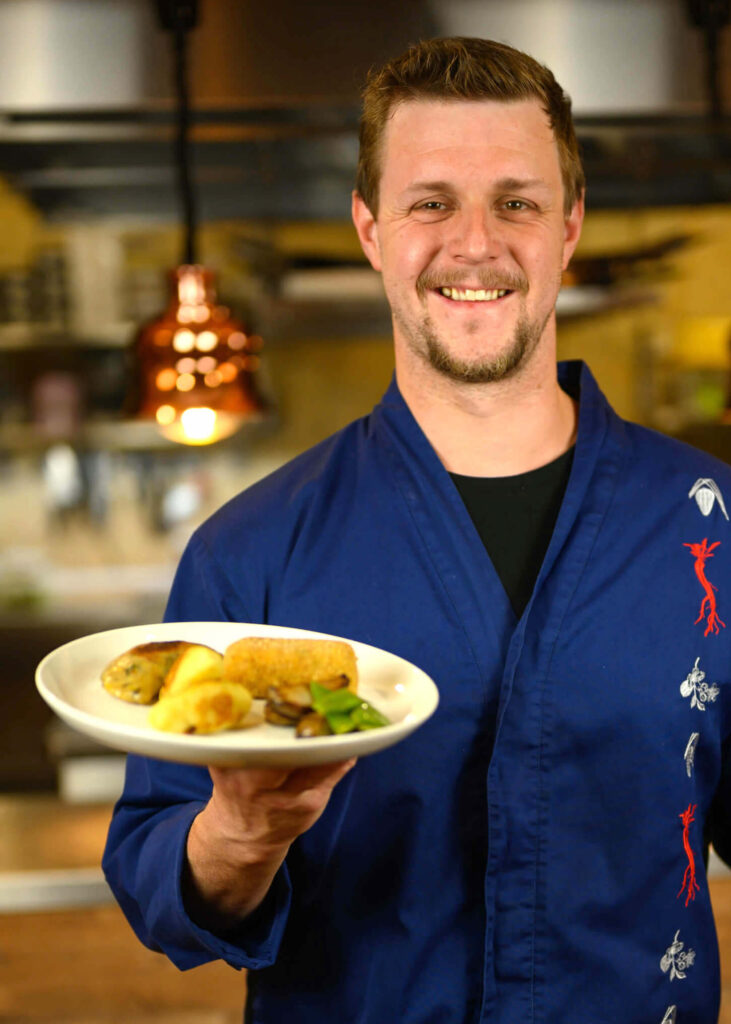 Always chill and hardworking.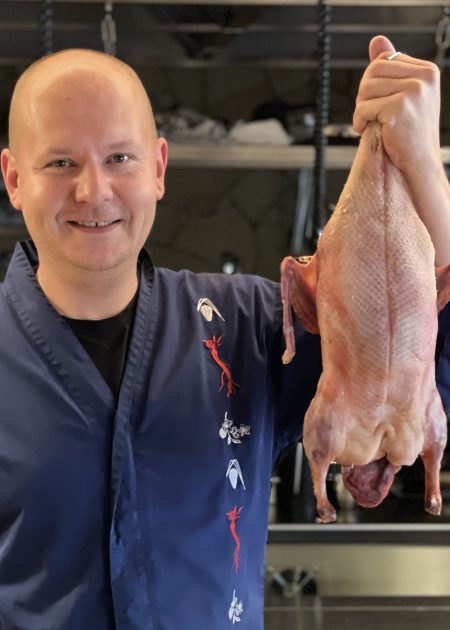 A Krkonoše patriot, total team player, who only answers to his nickname George 🙂
Coming from South Moravia, she's the female force at our kitchen.
She can step into any role at our restaurant.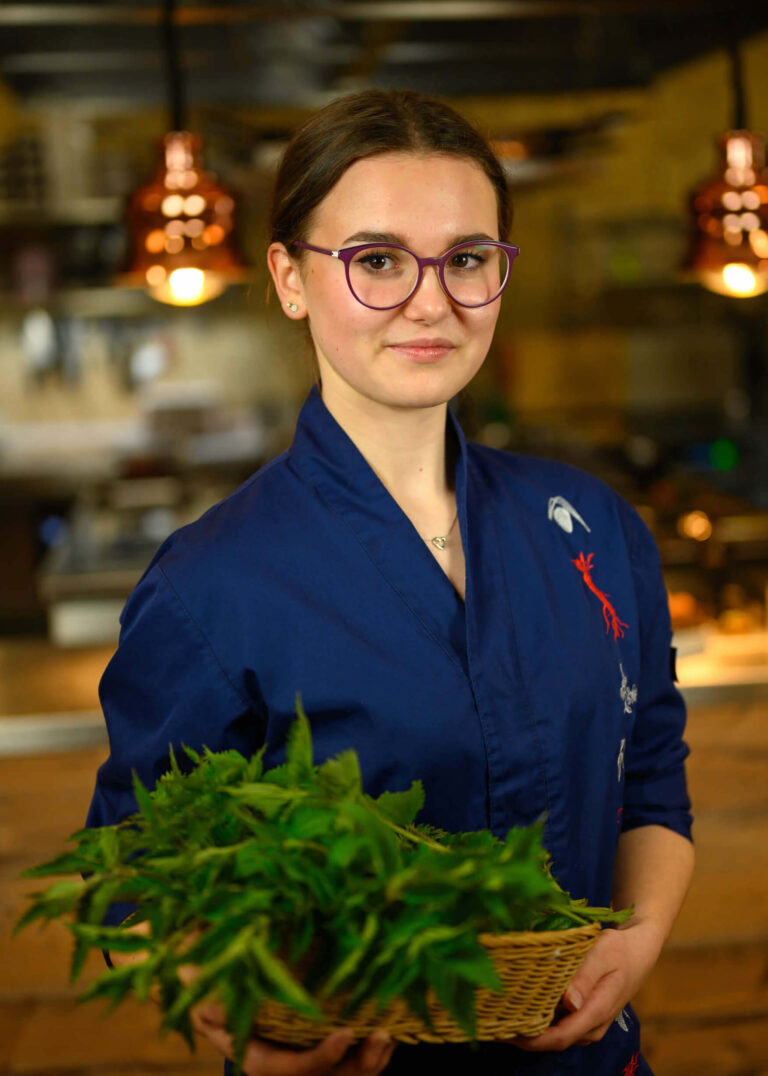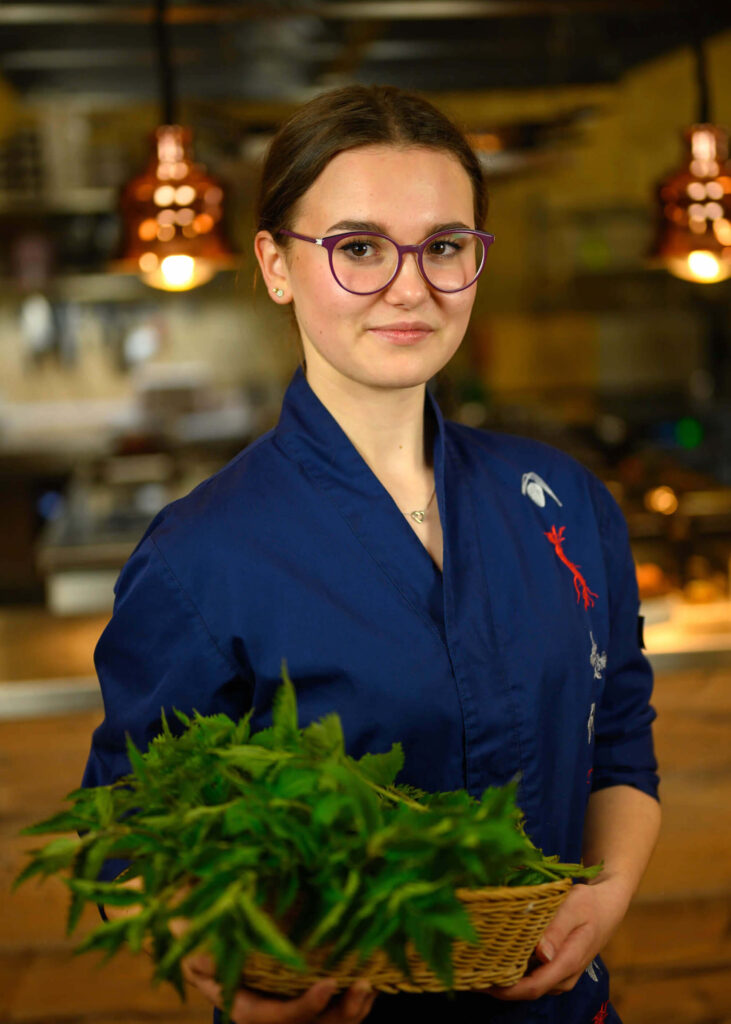 A great team buddy (not just on the weekends). Her family supplies us with fantastic seasonal veggies, herbs and other garden treasures.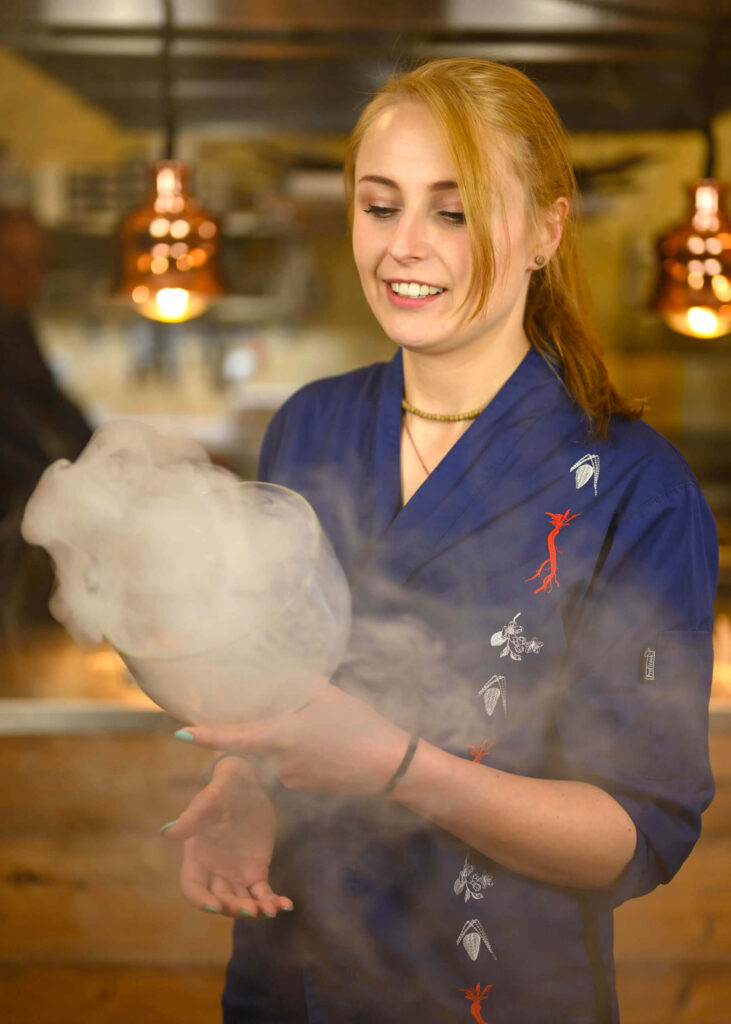 Our awesome team mate with some special coloring pencil superpowers.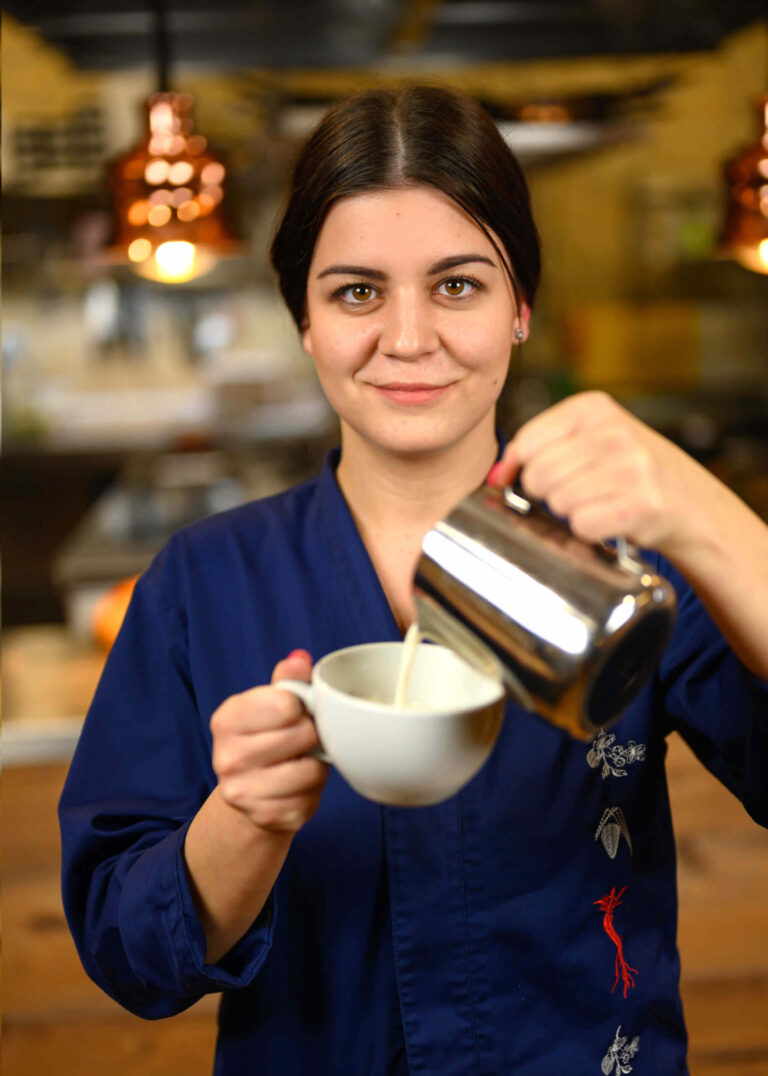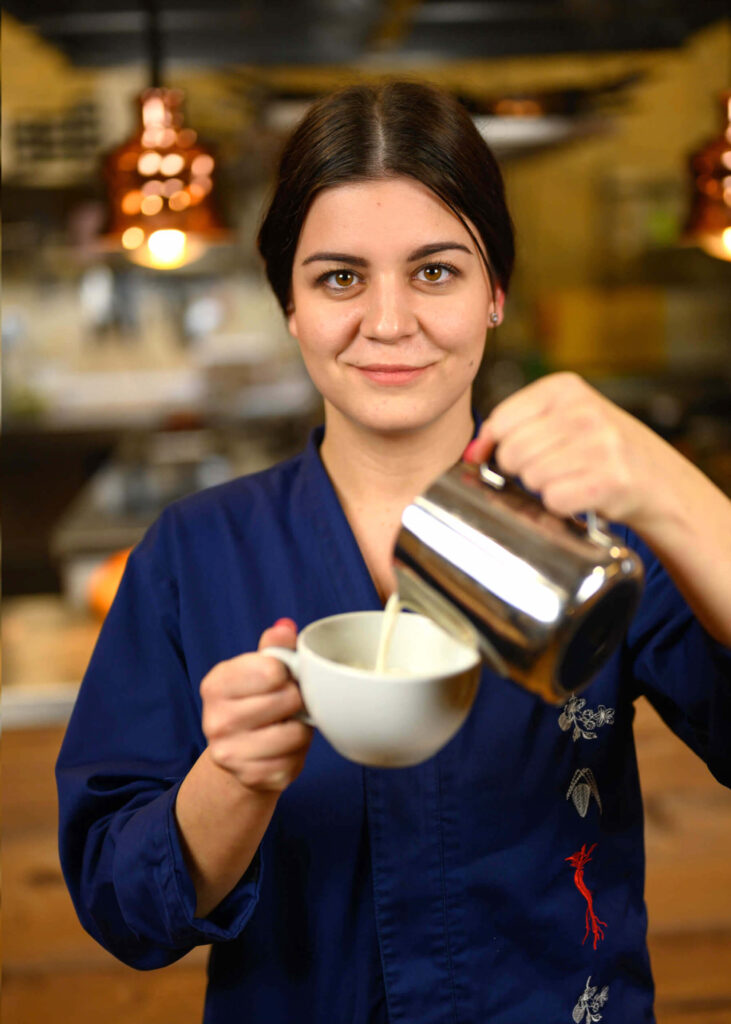 She's the sunshine of our team.
There are certain values, which stand behind every task well done. Here are ours:
Respect for the product
Every ingredient entering our restaurant is treated with respect, to make sure its essence remains unchanged.
Techniques
Smoking, charcoal roasting, fermentation and marinating. Gentle heat treatments, meat aging and other techniques that accompany our daily routine.
Flavours
We prefer to work without mixing the flavours too much. The dishes that appear on our menu are created with a focus on the origin and tradition… we simply are a restaurant in the Podkrkonoší region and we hope you'll notice it on your plate.
The tradition
Just as we chose the name of our restaurant, we also created, the staff outfits with our local traditions in mind. Both our name as well as our uniforms were inspired by the folklore of our region.